IT'S THE RESPONSE THAT COUNTS
TECTA AMERICA is there to:
INSPECT • REPAIR/STABILIZE • REPLACE
Join our talented team and start your career today!
With more than 75 locations and 3,500 roofing professionals nationwide, Tecta America has best-in-class responsiveness and a depth of resources that is unmatched in the industry.
Residents of Urbana Luxury Apartments at Hunter's Creek in Orlando, FL escape in a luxurious multi-use courtyard installed by Tecta America Southeast - Sanford.
Tecta America has a distinct advantage over other roofing contractors - experience. Our divisions average more than 60 years in the roofing business.
Tecta America's unyielding commitment to quality, expertise and professionalism is what makes us the industry leader.
Are you looking for a quality driven and experienced roofing company for your next project?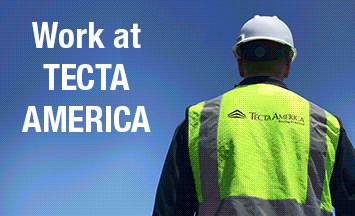 Tecta America wants YOU
Tecta America is the leading commercial nationwide roofing company in the U.S., and we are actively looking for good people to build our team. Ignite your future by adding your talent and experience to Tecta's success.
Search Careers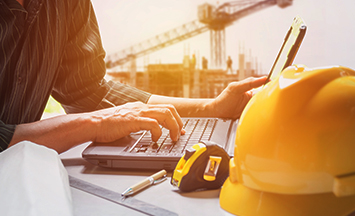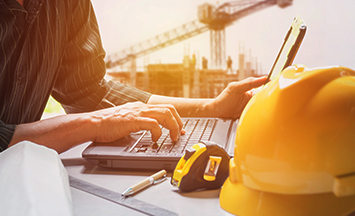 Premier Roof Asset Management
Through its user-friendly web interface, TectaTracker makes it easier than ever to forecast future expenditures, prioritize future projects – all the answers you need are right at your fingertips, right from your desktop.
Learn more
Tecta Acquisitions
Tecta America has the management depth and industry knowledge, being the only U.S. based roofing company with a successful track record of acquiring and integrating privately owned roofing contractors.
Learn more
Testimonials
"I am the facility manager of a large one-story building. When we were looking for a roofer for our building, it was a daunting task. Tecta came out of the gate showing us industry-standard and going above that standard to show what level of service and installation we would get if we chose to go with Tecta. Thank goodness we did! From start to finish (about 7 weeks), this project was perfectly executed. Their impact on my building and my employee's daily work was so minimal I often forgot they were on site. Obviously, noise will always be an issue, but the crews were so respectful and helped me know what times would be most loud so my employees would be informed. I would 100% recommend them and use them again on future projects."
Hillary Adams
Facility Manager, Private Property
"ABC Roofing helped Walker Emulsions develop a plan for roof replacement based on our needs, and budget. ABC Roofing's crew was professional and safe at all times during these projects. Every individual we have worked with puts a high value on customer service and providing a quality end product. Walker Emulsions will continue to use ABC Roofing for many years to come as our choice of roofing contractor."
Steve Brown
Operations Manager, Walker Emulsions
"The Bolt Family are great people…they have a lot of integrity. They stand behind the work that they do, and the quality is top notch. I have appreciated the relationship that we have had with them for the past 50 years. I always recommend them, and am never disappointed."
Bill Bitar
, William Bitar Companies
Our experience with Metalcrafts spans nearly 3 decades on various types of facilities. In fact, whenever we have a question or need advice regarding roofing, whether it is modified bitumen, single-ply membrane or standing seam metal panels, Allen Lancaster is the person we call. Based on our track record in working with them, we know that when Metalcrafts is on the job it will be performed in a professional manner and workmanship will be top notch. For those very reasons, we hired Metalcrafts to install the roof on our home as well as on our office building located in the Savannah's Historic District. Their reputation as one of this region's top roofing companies is well deserved.
Barbara Cogdell
Green Associate, CogdellMendrala Architects
Tecta has stepped above and beyond in providing solutions to various issues that we've faced over the years. In one instance, we were proposing to install flashing throughout an existing building and the concept was discussed with Tecta. A few days later, Tecta had constructed a mockup of the flashing installation so that we could show it to our client and explain the installation. The mock up was instrumental to explaining what was needed and what approvals needed to be obtained to proceed with the project. They performed preventative maintenance at all of our projects and their response to leak calls is also top notch.
Susan J. Louie CPM, CCIM, LEED, Green Associate
General Manager, Newmark Grubb Knight Frank